You may have a plan in place for a natural disaster or certain emergencies, but do you have a plan for a financial emergency? In the event you find yourself or someone in your household with an unexpected injury or you have damage to a car or your home, you may incur costs that could push the limits of your bank account.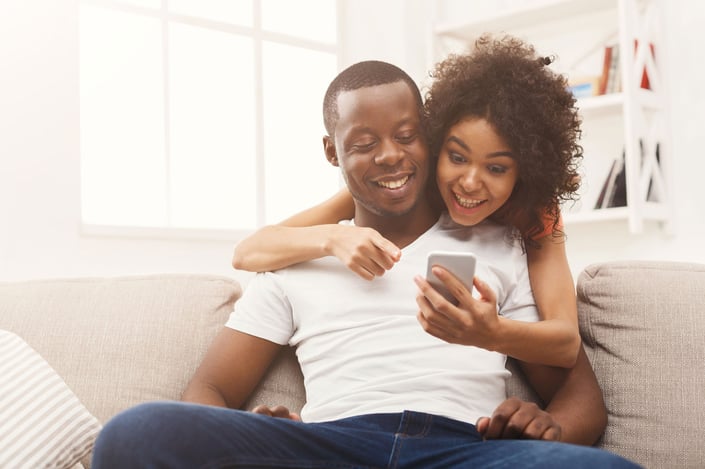 While an emergency savings fund could cushion the blow of unexpected costs, given the limitations of their current income and expenses, many people are not able to save for a financial emergency.
Not having an emergency fund could put you at risk for late payments, fees or negative impacts to your credit. However, there is an alternative to having missed payments hurt your credit score. Personal loans can help you get through your short-term financial difficulties. There are many alternative lenders available that you could turn to in times of a financial emergency, many online lenders can get you money fast, and in many cases as soon as the next business day. Personal loans could help you to face a variety of financial emergencies head-on.
Here are seven situations when a personal loan could help during financial emergencies:
Car repairs
Depending on your car's model and mechanical requirements, if your car breaks down or gets into a collision, you may be facing a hefty auto repair bill. These expenses could add to already rising annual maintenance costs. According to a 2017 AAA report, the average maintenance cost for 1 vehicle is $1,186 a year. When you don't have the necessary funds in your bank account, you could apply for a personal loan through a simple online application process and receive the needed funds to get you back on the road.


Medical costs
When a sudden injury or illness happens, you may not be able to work for a period of time. During this time, your bills could pile up. Insurance may not cover all your medical costs, which may result in out-of-pocket expenses. With the potential for high health care bills, you could apply for an online personal loan to help pay them.


Rent repayments
When your rent due date is fast approaching, and you find that you do not have sufficient funds in your bank account, you may be at risk for late fees or even eviction. Applying for an online personal loan could give you the funds you need fast to pay your rent on time. If approved, you can even have the money deposited into your account as quickly is as the next business day.


Utility bills
Failing to pay utility bills could result in your heat or electricity being turned off. One option to avoid those circumstances is to apply for an online personal loan to cover your utility bills. It's a good option to have to help keep your payment history intact.


Job Loss
Loss of a job is an unfortunate experience and one that can cause extreme stress, both on you personally and financially. It doesn't matter why you lost your job, but the immediate stress comes from a loss of income. A general rule involves saving enough money for six months for living expenses. In the real world, that's incredibly hard to do. Where do you turn? A bank? Sure, that would be a great option if you have time to apply and wait for a response and if you have a pretty great credit score. But if you don't have either of those things, what could you do? Alternative lenders can be a great source for fast access to money. Many alternative lenders offer an online application process that's fast and easy to complete. Once approved, many online lenders will deposit the money into your account the next business day.


Getting married
There's nothing wrong with a big wedding but paying for it can be expensive. First, make a plan to pay down the debt and create short and long-term financial goals. However, if you find yourself short on funds to pay for your wedding, you can apply for a short-term personal installment loan.


Divorce
The last thing you want to think about is ending a marriage with divorce, but often this life event can cause personal stress as well as a financial emergency. When divorce happens, your income may be affected, you could find yourself leaving with a high amount of debt, paying child support or spousal support and you must consider the cost of hiring an attorney. In many cases, it's worthwhile to spend the money to consult a financial planner to assess the real value of your assets, determine who's responsible for marital debts, take tax consequences into consideration and get general financial planning advice prior to a divorce settlement. In the end, you still have to pay the bills, and each of these things can pose a financial emergency and may require you to turn to an online personal loan.
There will come a time when an emergency expense arises, and you need to be prepared for it. It is best to plan for emergency costs by building a financial emergency fund. In the instance you did not have enough money to cover your emergency expense, there is another alternative…an online personal loan. The good news is whatever your financial emergency, you do have choices to help you gain access to the money you need to deal with the situation.