The current generation of young adults could be facing the most uncertain economic future of any group since the Great Depression. Crushing student loan debt, stagnant wages, growing economic disparity and the after-effects of the 2008 market crash are just a few of the burdens young adults must carry as they try to manage their financial situation.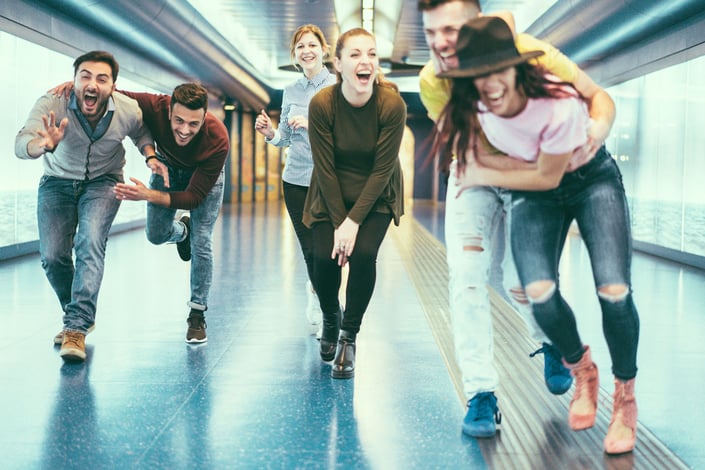 Studies have shown that this generations' attitude towards money is vastly different than their parents and grandparents, and that is changing the ways that they spend and save. While it may seem difficult, there are steps you can start taking today to improve your financial outlook and save money for the future, all while living within your means.
Here are our top six tips for smart money management.
Create a Budget


This is an essential step towards saving money and making it work for you. You need to be aware of how much money is coming in and going out of your wallet to get a handle on it. Keep track of your spending for one month and see where your money goes. Remember that small changes can reap big rewards. For example, skipping a $6.00 latte in the morning and making coffee at home can save you over $100 a month!


Add up your necessary monthly expenses—things like food, bills, and rent—and look at how much you have left over. Plan to put some of that towards savings and use the rest at your discretion. Knowing how much you can afford to spend each month on 'extras' like new clothes or nights out will keep you within budget and on a path towards real savings.



Make a 'Rainy-Day' Fund


This is separate from saving for retirement or buying a house. Having enough money to cover financial emergencies is crucial to avoid significant hardship in the future. Unexpected events such as job loss, illness or vehicle repairs can happen at any time, and being prepared to handle them without slipping into debt will help you maintain a healthy financial outlook. It is recommended that you have at least 6 months' worth of expenses set aside for that inevitable 'rainy day' event; more if you can manage it. Don't get caught unprepared and you will thank yourself later.



Gain Financial Literacy


Knowing how money works in the world will help you spend and save it smarter. Read a few personal finance books, talk to experts and explore the plethora of technology aids available, such as apps and mobile banking. Learning how taxes work, how to save for retirement and how your credit rating can help or hurt you financially can mean the difference between financial prosperity and struggling to pay bills each month.



Protect Your Health


If you are uninsured, stop what you are doing and go buy health insurance right now. An unexpected injury, illness or car accident could cost you hundreds of thousands of dollars without health insurance. It is a lot cheaper to simply budget for a monthly insurance premium. Do your research and shop around to find the best provider for you.

Staying on top of your health regularly can prevent illness and disease for a lifetime. Eat good food, exercise, sleep, and practice moderation.



Pay off Your Debts


This is a very simple step that will have an enormous impact. Whether it is student loans, a credit card or line of credit, getting rid of any debt will save you a lot of money. It will also reflect well on your credit score, which you want to keep in good condition for the future. Use your debt wisely; avoid paying for groceries or other everyday essentials on credit unless you are able to pay off the balance in full every month, and only take out a personal loan for something you really need it for, such as an emergency vehicle expense or a home repair.



6. Learn Self-Control


None of these tips will be effective without a degree of self-control. Sticking to a budget, building savings and paying off debt all require a degree of control. If you don't control your finances on your own, they will control you. Tell your money what to do instead of wondering where it went, and you will be amazed at how quickly your financial landscape may change for the better.