Groceries can be expensive, but following a few simple steps can help lower their cost. All it takes is a little bit of planning and shopping "know-how" to get the best deals. These few tips can help you master those skills and help lower your grocery expenses week by week.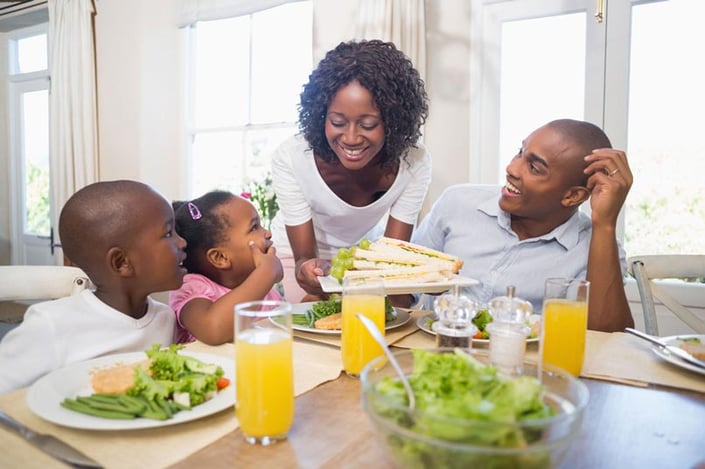 Eating on A Budget
When you're on a tight budget, food is one of a few essentials you simply cannot just cut out of your spending. Thinking about the money it takes to provide three well rounded meals seven times a week can be a bit daunting, especially if you have a large family. While the costs of food can't be completely cut out, perhaps by following a few simple guidelines you can help lower your expenses a bit over time.
Planning Ahead
One of the most important steps in saving on food is planning. Taking a few minutes at the beginning of each week before you go shopping to plan-out what meals you are going to make and what you will need to buy can help decrease your spending.
Start by looking at the ingredients that you already have and think about if any of these could be incorporated into a meal you like. Then, consider what sales your grocery store is having, coupons can help too. Sales flyers for stores are typically released around mid-week and could be found on the store's website. You'll also want to think about meals that are similar in regards to their ingredients. For example, if you purchase ground beef and tomatoes, you could make tacos on one night and spaghetti on another.
For inspiration on meal ideas, a simple google search could help with idea starters for many recipes that are inexpensive, healthy, and easy to make. Another thing to consider while planning your meals is your schedule for the week. If you know you're going to have days that are busy, you can plan meals that are quick and easy to make, or make meals ahead of time to freeze and save for later.
Once you have completed your meal plan, the next step is to make a grocery list. Start the list with all the ingredients you need for the meals you have chosen and then add on snacks and other basic items you may need for the week. It's a good idea to keep a running list of items you need throughout the week, so when you do go to the store you can get everything in one trip and not forget important items. Once you have your list made, the most important thing is to stick to it and to not let yourself get pulled into making unplanned purchases.
Shopping Skills
While planning ahead is important, good shopping practices are another way that can help you optimize cost savings. Local and ethnic markets are a good option because they often have lower prices and different food varieties. When you find a store you want to visit regularly, if it's free join their loyalty program to gain access to special offers and discounts. While you are in the store, remember to stick to your list and not get distracted by displays or sales that may tempt you to buy something you don't need.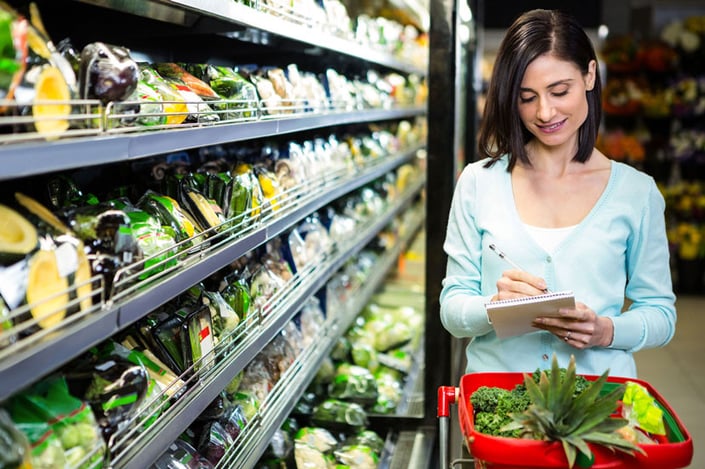 When looking for the items on your list, always try and buy the store brand, typically they tend to be the same product, but cheaper than name brand items. Also, remember to look up and down for lower prices. Stores usually stock the most expensive products at eye level, so literally just looking up and down can help you save. Knowing and understanding how to read the price tag is another key trick. Pay attention to the unit price. This is a number usually in the corner of the price tags that displays the cost per a certain unit. This number can help you compare prices between products that are different sizes, so you can get the best deal.
When shopping for meat, if you can afford it, try and buy the larger family size or extra value portions, store and freeze what you don't need for later use. Doing that could turn out to be less expensive than frequently buying multiple smaller portions. For fruits and vegetables, buying seasonal produce tends to be less expensive and could be of better quality. Buying frozen vegetables is also cheaper and can last a bit longer.
Using coupons is a great way to increase saving. Coupons tend to offer great deals on a large variety of products. However, just make sure to use coupons on things that you were already planning on purchasing. If you have a coupon for something you were not planning on buying, save it for a later time when you may need it.
These practices may seem very simple and easy, and they are, but you might be pleasantly surprised at how quickly the savings can add-up when used the right way.