When you need money fast, you might consider payday loans to be a good source to get you through a difficult financial situation. Payday loans are easy to get because they don't require any credit check, and this makes them more accessible than other loan types. However, it's important to know a few things. They main takeaway is payday loans can end up costing you more money than other types of loans.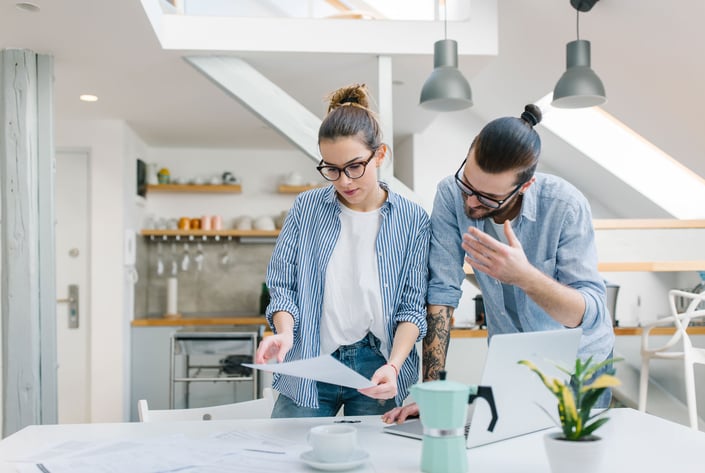 How Do Payday Loans Work?
A payday loan sometimes referred to as a payday advance, is a very short-term loan that can be used to cover emergency expenses and is to be repaid when the borrower receives their next pay check. To get a payday loan, basically, all that needs to be done is provide the payday lender a check stub as proof of regular income and tell them how much money is needed to borrow. The lender gives the borrower the money and the borrower writes a postdated check made payable to the lender in the amount of the borrowed money plus any added fees. The repayment period depends on the frequency of the borrowers pay period, i.e., weekly, bi-weekly, or monthly. The terms of the loan will spell out the specific amount of money borrowed, a set term for repayment, and applicable fees or charges. The annual percentage rate (APR) on a payday loan varies from lender to lender, so it's crucial to know the amount and understand how much it will cost. It's important that the loan is repaid on time to avoid additional fees and charges. A late, missed or rolled over payment may impact the amount owed on your loan. If you think it will take longer to pay back the loan, consider a short term installment loan which provides access to money quickly, but repayment is extended over multiple months.
Benefits of a Payday Loan
There are a few reasons why a payday loan could be the best option to access funds quickly. For instance:
Payday loans usually have a fast and easy application process, saving time looking for funds.
Brick and mortar lenders typically lend money on the spot and online lenders often provide the money within 24 hours of applying.
They can be a great option for somebody without a credit card or savings account to dip into during financial emergencies.
Most payday loans are available to persons with low credit scores, making them accessible if you've had financial difficulties in the past.
These may be some of the advantages of payday loans. However, it's also important to understand the pitfalls, in order to find the best option for your situation.
Payday Loan Pitfall
The payday loan trap can begin inadvertently enough. You are low on money in your bank account, your credit cards are maxed and none of you family or friends can loan you the money needed. Borrowing the money you need from a payday lender seems like and easy and reasonable solution. You are sure you can repay the loan plus fees by your next pay period, so no harm, no foul. Unfortunately, you run out of money again before your next pay period and now cannot repay the loan. Now you must pay a fee to extend the loan until your next pay period. Before you know it, this plays out time and time again for months and you now owe much more than you originally intended. Remember that unless the payday loan is repaid by the due date, they can incur large costs over time compared to payday loan alternatives.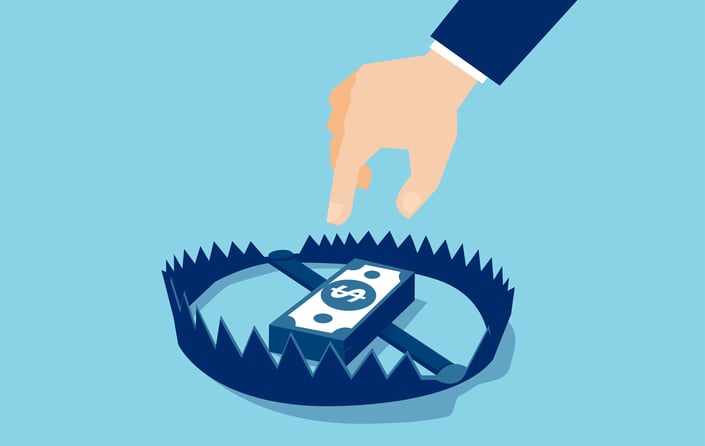 How to Get Out of the Payday Loan Trap
The first thing you need to do to get out of the payday loan trap is to stop borrowing money! You need to make the decision to never get a payday loan ever again, under any circumstances. Once that decision has been made you can move on to start getting serious about paying back the loan and then focusing on other debt you have incurred. A healthy financial plan starts with you deciding to change your spending behavior. If you'll take the first step and commit to avoiding any more debt, you could be on your way to financial freedom.
Work with your lender
Go to your payday lender and talk to them about providing you with an extended payment plan (EPP). An EPP provides a borrower more time to pay off the loan without any additional fees and interest. This will also ensure your loan does not end up with a collection agency, as long as the borrower does not default on paying the EPP.
Alternative to Payday Loans
One option is to look for alternative lenders who may help get you out of the payday debt trap.
Alternative Lender #1 – Friends and Family
Most credit websites and forums recommend reaching out to family or friends to help repay your payday loan. This can help you make a one-time payment to the payday lender and payoff the loan once and for all. Then you can pay back your family or friends in small payments until the debt is payed. Typically, family and friends will not charge you any interest.
Alternative Lender #2 – Faith-based Organization
There are some faith-based lenders around and their goal is to help borrowers refinance payday loans and get out of the payday debt trap. For example, Exodus Lending is a nonprofit organization in Minnesota that will pay off a borrower's payday loan and the borrower then repays Exodus Lending for the loan balance without any fees or interest over a 12-month period.
Alternative Lender #3 – Military Relief
If you are a military service member then you may be able to receive emergency relief through various veterans organizations. There are also certain loan protections for military service members. Most lenders are subject to the Military Lending Act (MLA) to protect service members from being gouged by high interest rates, although there are some exceptions. Also, there are several military and veteran debt relief programs.
Alternative Lender #4 – Personal Installment Loan
A personal installment loan can help get you out of the payday debt cycle. Installment loans are repaid over a period of months. Depending on your credit score will determine if you qualify for a personal installment loan and how much the APR will be. If you have bad credit you can expect to have a much higher APR than someone with good or excellent credit ratings.
Payday loans are designed to trap you in a debt cycle. Getting out of the payday loan cycle can seem like an overwhelming process, but it's worth the effort. Payday loans can be a good source of immediate funds to cover expenses such as medical emergencies or car repairs; just make sure you understand the terms of the loan, and that you can quickly pay off the loan as soon as possible. Know that there are other options to help you through your financial emergencies.
If a payday loan sounds tempting, but you need more time to pay it off, consider a short term installment loan.