Achieving and maintaining financial fitness starts with having the right information. It is important to understand the key components of a healthy financial outlook and how to optimize them to your advantage.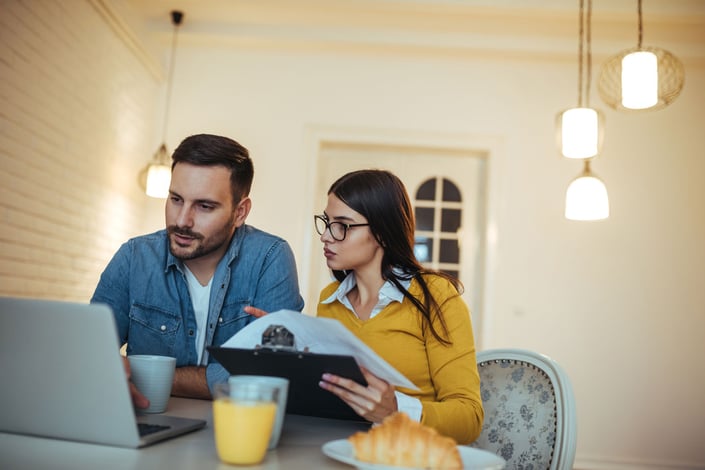 Among people who are just starting to gain financial literacy, there persists a common misconception that debt means the same thing as "bad credit." This is incorrect; these are in fact two very different concepts. However, they are connected and can influence one another. Let's take a closer look at both debt and poor credit and how they are interrelated.
What Is Debt?
Debt refers to an amount of money borrowed by one party from another. Common forms of debt include auto loans, personal loans, mortgages and credit cards.
Every form of debt is subject to agreed upon terms and conditions, usually detailed in an agreement. These terms cover a variety of associated topics related to the debt, such as:
Interest rates
Payment schedule/due dates
Methods for repayment
Consequences for default/late payments
Interest rates vary depending on your credit history; the higher the risk, generally the higher the interest you will pay back. This ensures that the lender is compensated for the risk they take in lending money to you.
Your risk as a borrower is calculated using your credit report and is generally expressed as a 3-digit credit score. Credit scores can range from 300-850; the lower the number, the higher risk you are to a lender.
What is Poor Credit?
Bad credit or poor credit may be a result of poor debt management over the course of your credit history, which is detailed in your credit report. There are three major credit bureaus that collect and store information about your credit-related financial movements: Experian, TransUnion, and Equifax. This information is then evaluated and weighed by the Fair Isaac Corporation (FICO) to calculate your credit score. Alternative lenders may run a credit check and review credit information from a specialized credit bureau, rather than one of the three major credit bureaus.
A credit report contains information about your past credit obligations, and this can significantly impact your credit score. Things that can lower your credit score include:
Defaulting on loans
Late payments
Having an account sent to collections
Bankruptcy
Repossession of assets e.g. a vehicle
Home foreclosure
How much open credit you may or may not have
Credit utilization
Essentially, mismanagement of debt in the past makes lenders wary of giving you more debt now.
A low credit score may not be a barrier to getting an installment loan, but it can make it more difficult. You will likely pay more in interest and other fees, and you may face restrictions on the maximum amount of money you can borrow. For instance, a credit card lender may offer you a card with high interest and capped at a $500 maximum balance until your credit score improves.
So how does current debt impact your credit score, and how can you use that debt to improve your rating?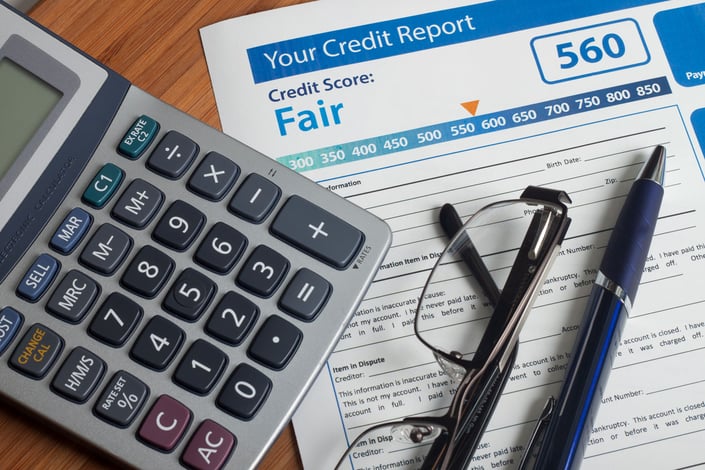 Steps to Improve Your Credit Rating
Debt accounts for around 30% of your credit score. Through responsible handling of your current debt, you can begin raising your credit score, therefore lowering your risk as a borrower.
Getting your credit score to a better place takes time and effort but is worth it in the end. Here are some basic steps you can do today:
As quickly as possible, pay off outstanding balances that you may have.
Make sure you pay all bills on time.
Try to never use more than 30% of your available credit. So, if you have a $1,000 line of credit, never use more than $300 of it.
Obtain a 'secured' credit card. Pay the card regularly and on time and your credit score will reflect it quickly.
Create a budget and only spend what you can afford to avoid taking on more debt.
Consider debt consolidation; while this may not lower your score in the short-term, it may be a beneficial long-term solution.
Whatever actions you choose, it's wise to contact a financial advisor to get the best advice.
Good debt management takes commitment and consistency, and it must be learned just as any other skill. But the result might be a credit rating that will save you money while opening doors of opportunity in the future.