Saving money can be a challenge for most people, but it's not impossible. Yet, if you were suddenly hit with an unexpected bill or emergency, would you have the cash to cover it? According to a recent report by CNN Money, nearly 40% of Americans don't have enough savings to cover a $400 unplanned expense. Living paycheck to paycheck can be stressful, but there are ways to set something aside each month for savings and retirement. Here are six strategies to start saving more money, even when funds are limited.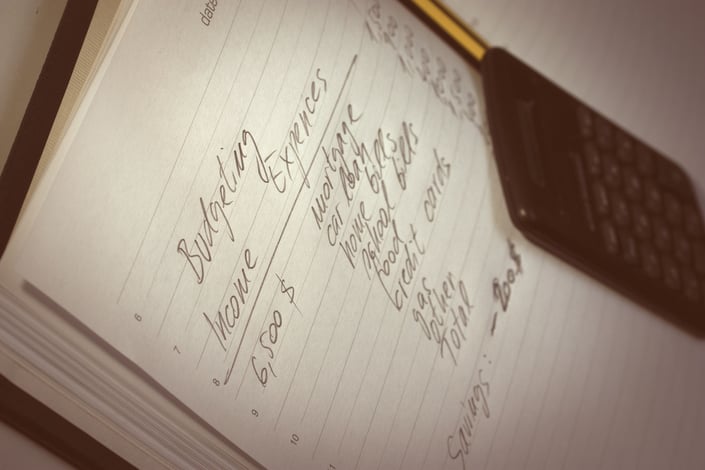 Set Goals


Do you know how much you want to save? It's always helpful to set both some short and long-term goals before doing anything else. While everyone should have a standard savings account, you'll also want to plan for retirement. Most people will be eligible for Social Security benefits at some point, but that might not be enough. AARP has an excellent online retirement calculator and can help give you an idea of what you'll need in the future as well as how much you should be saving today.

Open Saving and Retirement Accounts


Now that you've established some goals, it's helpful to set up some different savings accounts. You'll be more likely to save money the easier you make process. Your local bank probably offers a free basic savings account that you can link to your checking account. You can probably set up a retirement account, such as an IRA, with that same bank. The earlier you start saving for retirement, the better off you'll be in your golden years.

Learn to Budget


Are you currently working with a monthly budget or just spending your paycheck dollars until they're gone? It's difficult to save anything if you don't know where your money is going each month. If you have difficulty with overspending and find yourself needing quick loans often, it's time to get down to the business of budgeting. There are free phone apps, such as Mint, PocketGuard, Wally, and GoodBudgeti that can help with budgets and expense tracking.






Pay Yourself First


Now that you have a monthly budget and an understanding of where your money goes each paycheck, you'll be in a much better position to save. The general rule is to always pay yourself first. This means that you should send money to your savings and investment accounts immediately after you are paid and before you start thinking about things like new clothing, eating out, or other non-essentials. Once you've contributed to your savings accounts, you can pay off monthly bills next, such as housing and other installment loans.

Take Advantage of Unexpected Cash Flow


Do you consider financial "windfalls" to be a license for a shopping spree or an unscheduled vacation? You might, but perhaps you could consider it an opportunity to finally pay down a bill. These extra infusions of cash into our lives might come from a higher than expected tax return or end of the year work bonus. If you opt to pay towards a high interest credit card, this can free up money you've been using to manage your bills and you can put directly into savings. Which leads to the next point…

Have an Emergency Fund


Everyone should have an emergency fund. Many financial experts say to build up some emergency money in savings before paying down long-term debts. Remember what we said at the beginning about most Americans not being able to afford a $400 emergency expense? Yes, you always have the option of quick loans or personal loans when you are in a bind, but wouldn't it be a relief to have an emergency fund instead of facing overdraft, causing insufficient funds fees and subsequent late payment fees?
Most Americans are pros at spending money but saving takes planning and discipline. Use these tips to get your short and long-term savings program started so that you can avoid some future financial pitfalls.
---
i Mint is a registered trademark of Intuit Inc. GoodBudget is a trademark of Dayspring, a San Francisco Web design company specializing in mobile app development and Salesforce consulting. PocketGuard and Wally are copyrighted. Any reference obtained from this blog to a specific product, process, or service does not constitute or imply an endorsement by Big Picture Loans of the product, process, or service, or its producer or provider.