One of the most important numbers in your life is your credit score. Do you know what it is? If not, you're not alone. Millions of Americans are in the dark about what their credit rating is, and the ways it affects different aspects of your life.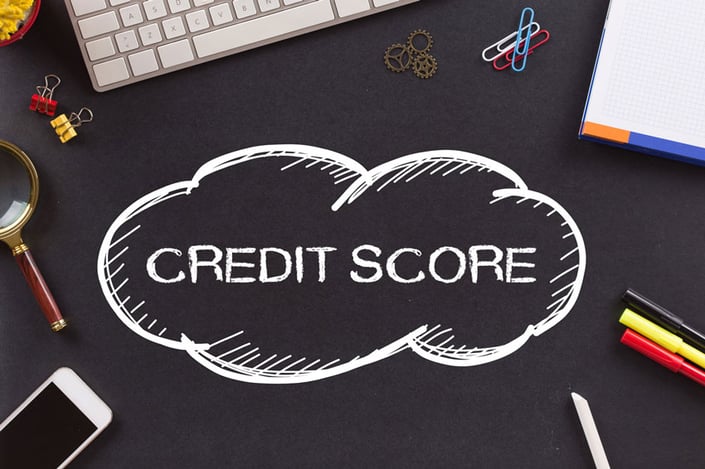 Your credit score reflects your financial history, creating a picture of how responsible you are with your finances. Lenders use it to determine your 'risk,' as in the probability that you will pay back the money they lend you.
Each credit bureau uses a slightly different method to create your credit score, but your rating is generally composed of five elements:
| | |
| --- | --- |
| Payment history | 35% |
| How much you owe | 30% |
| Length of credit history | 15% |
| Type of credit | 10% |
| New credit inquiries | 10% |
So how does your credit rating actually impact your life and affect your ability to borrow? What can you do to improve it if it's low?
What Affects Your Credit Score?
While you may already be familiar with some of the ways your credit score can affect your life, here is a brief rundown of some of the most important.
Loans
This is one of the more obvious places a credit score has an impact. When you apply for a loan of any kind, including an installment loan or a payday loan, the lender will inevitably check your credit score. A higher credit score means that you could receive the best terms at the lowest price. A lower score may not necessarily be a barrier to getting some loans, but it can make it more difficult. You will almost certainly pay more in interest and other fees. This silver lining, however, is that if you manage certain loans responsibly, it can actually improve your credit score over time.
Mortgages
Your credit rating has a significant impact on one of the biggest purchases of your life, a home. A low credit score can be a barrier to qualifying for a mortgage; banks are cautious about lending such large amounts of money to risky borrowers. A mortgage application is generally more detailed than other loan applications because the amount of money at stake is so high, so they will often check your score at all 3 major credit bureaus. Try to achieve the highest credit score possible before you apply for a mortgage to increase your chances of approval.
Rent
Even if you're not ready to buy your own home yet, your credit rating can affect whether or not you can rent certain places. Landlords and property management companies are increasingly checking the credit score of prospective tenants to help determine who to rent to. In the past, rent payments didn't get reported to the credit bureaus, but now they can be incorporated into your financial history. Paying rent on time and making sure it gets reported is one of the fastest ways to improve your credit score if it could use a boost.
Credit Cards
Credit scores have a big impact on what kind of credit card you qualify for. A high score means you are eligible for major credit cards that offer low interest, higher limits and special offers like cash rebates. A low credit score, however, imposes limits on the amount of money you can get, and may even require you start with a 'secured' credit card until your score improves.
How Can I Improve My Credit Score?
Getting your credit score to a better place takes time and effort, but will be worth it in the end. Here are some basic steps you can do today:
Pay off any outstanding bills or debt you may have.
Make sure you pay all your bills on time.
Try to never use more than 70% of your available credit. If you have a $1,000 line of credit, avoid using more than $700 of it.
Obtain a 'secured' credit card. Pay the card regularly and on time and your credit score will reflect it quickly.