Did you know that it is possible to get a loan just by using your signature or e-signature for an online loan? It's true. It's typically referred to as a signature loan or an unsecured personal loan. Instead of relying on the applicant's assets as collateral, a signature loan relies on a borrower's signature as a promise to pay. If you qualify for the loan, you simply need to sign your name on the loan agreement. If you find yourself in need of money quick because of a recent financial emergency then a signature loan may be an option since they are typically fast and easy to obtain.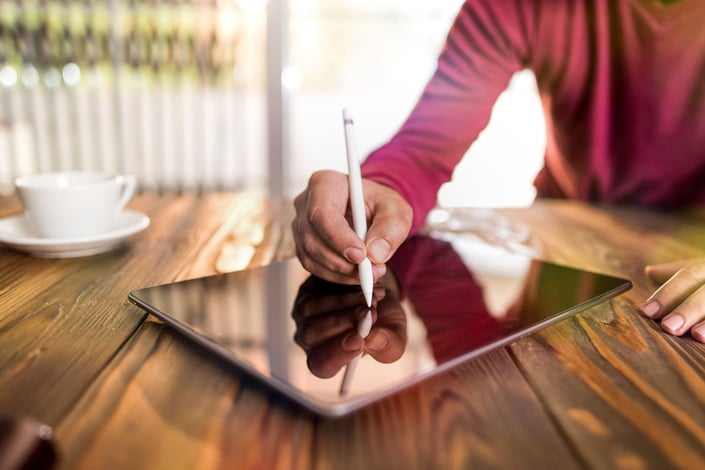 What is a Signature Loan?
A signature loan is simply an unsecured personal loan that does not rely on the applicant's personal property or assets as collateral. This type of loan relies on a borrower's signature as a promise to repay the loan. Signature loans are also known as character loans, unsecured loans or good faith loans.
For borrowers, having no collateral to risk is the main benefit of signature loans. Borrowers get easy and quick access to the money they need, with minimal effort, especially with online applications. Borrowers might use the funds for a variety of financial purposes or emergencies such as making home improvements, unexpected medical expenses, unplanned vehicle repairs, and any other "life events" that are unexpected.
Since the lender assumes more credit risk with signature loans than with secured loans, they usually have higher interest rates and shorter payment terms.
Before lending money for this type of loan, a lender will typically examine the borrower's credit history and/or credit score to determine the borrower's ability and likelihood to repay the loan. Typically, the lower the borrower's credit score, the higher the interest rate of the loan. Lenders may also check to ensure the borrower has sufficient income levels to be able repay to loan. This will most likely require proof of having steady income and an active bank account. Some lenders may require you to provide details about your bank account.
Benefits of Signature Loans
No collateral
Borrowers with little to no assets might have a difficult time getting a loan. Signature loans typically require only a signature to borrow money. This is very beneficial for people with poor or bad credit or no assets to offer as collateral. Keeping in mind that the interest rates you get will be reflective of your risk to the lender and the ability to pay back the full loan.
No risk of losing assets
Borrowers don't have to worry about losing personal assets if they have difficulty repaying a loan. Lenders assume the risk of the loan.
Can improve credit score
If a loan is repaid on-time, some lenders report good payments to credit bureaus. This can help improve your credit score. This may not be the case for all lenders, make sure to inquire and research the lender you use and if they report on repayments.
Fast and Convenient
With many lenders offering online personal loans, the loan application can be completed online and typically within several minutes. Plus, if the loan application is approved, you might have funds in your bank account by the next business day.
How to Apply for a Signature Loan
Applying for a signature loan is a relatively quick and easy process, especially if you apply for the loan online. Most online applications can typically be completed within several minutes. Some lenders may require additional documentation for verification of your identity, financial information, or bank account.
Most online lenders will require that you have a steady income, an active bank account, a working phone number, and be at least 18 years old.
Online applications will require you to provide personal information, often including your social security number, financial and bank account information. This information is kept confidential and is necessary to verify your identity, that you can qualify for a loan, and can repay the loan.
Qualifying applicants may receive same day approval, and funds may be deposited directly to the applicant's bank account as early as the next business day.
Signature loans are a great short-term loan option that can help you during a financial emergency. They are typically fast and easy to apply for even if you have bad credit. They can be helpful for those that do not have any collateral for the backing of a loan. Your signature or e-signature on the loan is your promise to repay the loan in full.