The holidays are supposed to be the most joyous time of the year. Sadly, many people ruin their holidays by creating their own financial stress.
The good news is that there are several ways to reduce your financial stress during the holiday. By following some simple, common-sense steps, you can greatly reduce or even eliminate any financial stress during the holidays.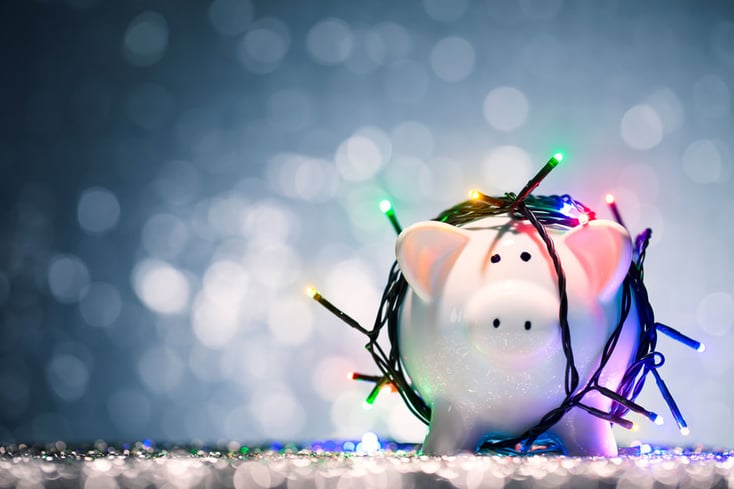 Tips to Reduce Your Financial Stress this Christmas
Set limits on gifts


There is lots of pressure to give a gift that people will like. However, not all expensive gifts are great gifts. Set a strict limit on the amount that you are going to spend on each gift. Doing so could take a lot of pressure off you when it comes to holiday shopping.

If you have kids, steer them towards gifts that are more affordable. Kids may ask for expensive items. However, the simple joy of opening presents at Christmas can be enough to make them happy.



Make your own holiday ornaments

Holiday ornaments can get pricey. However, there are many fun projects that you and the family can do to create lots of wonderful decorations for a fraction of the price.

Here are some holiday ornaments that you can make at home:

Christmas tree snowflakes with construction paper
Make a wreath from tree branches found in the yard
Hang pinecones from the Christmas tree
Create mini Christmas trees ornaments out of pine branches
Create cut out snowmen and dress them by cutting out pieces from old clothing.

You can find many more homemade Christmas ornament ideas on YouTube, as well as craft sites like Etsy. Making these ornaments can be a fun family activity that may also be a great way to relieve stress during the holidays.



Focus more on memories instead of material things

Christmas can be a time of remembrance and being with families. You don't have to worry about spending big money on gifts and holiday meals.



Emphasize being together and having a good time over big gift-giving for the holidays. You can arrange to have family members take videos and photos of each other and post them online. Focusing on being together costs you nothing and could be a great way to reduce stress during the holiday.



Set up a secret Santa program for large families

If you have a large family, it could be a financial challenge for everyone to buy multiple gifts for each other. Instead, start a secret Santa program. With a secret Santa program, each person buys one gift for another member of the family. This ensures that everyone - including you – does not stress out over having to give so many gifts for Christmas.



Don't spend more than you can afford

Many people tend to overspend during the holidays. Spending more than you can afford might cause stress that could last long after the holiday. Know your budget and how much you can afford this holiday season. Make it a priority not to spend a dollar more than what you have in the bank. This could go a long way to reduce your holiday stress.



Avoid personal purchases

During the holidays, stores love to tempt you with great deals. Impulse shopping during the holidays could easily burn through your savings account.




Make sure that you don't buy anything that you don't truly need during the holidays. Remember, you will be getting gifts during the holidays, so look forward to that instead.



Avoid last-minute purchases

As Christmas comes around, items at the store will become harder and harder to find. That means you could have to do lots of running around finding the items that you want. Also, stores tend to raise the prices of things such as gift wrap, bows, gift tags, and other items a few days before Christmas.


Shop early for the things that you need for the holiday. This could help ensure that you don't stress yourself out with last-minute shopping. Shopping early could also help you get the best prices for the items that you need.



Ask everyone to bring a side dish for holiday meals

If you are hosting a holiday party, you can easily be overwhelmed with food preparation and grocery shopping. One great way to reduce your food prep time and grocery costs is to ask everyone to bring a side dish. Offer to provide the main entrée and drinks. Don't be shy to ask! Many people love to show off their favorite dishes.

If you have a relative that does not cook, you can ask them to bring a store bought dessert or drinks. Your guests will better appreciate the meal knowing that the meal was made or purchased by everyone else at the table.



Do not run up your credit cards

The holidays are one of those times when it can be easy to run up the limits on your credit cards. You must remember that credit card interest rates can be sky high if you maintain those big balances for an extended period-of-time.



During the holidays, try not to use more than 25% of your credit card limit. This could help take off the financial stress of making big payments long after the holidays have passed.



Take advantage of Black Friday and Cyber Monday discounts

When it comes to doing some holiday shopping, be sure to take advantage of the Black Friday and Cyber Monday discounts offered by just about every retailer and an online store. Black Friday takes place the day after Thanksgiving and Cyber Monday takes place the Monday after Thanksgiving.



Each of these days gives you the opportunity to get lots of your Christmas shopping done a month ahead of time. If you don't have the time to shop at the store, you can do your holiday shopping online and have the gifts delivered to your home.
Keeping your Christmas Happy and Affordable
Your holiday season can be happier than ever by managing your financial stress. Be sure to know your limits and focus more on being with friends and family over material things.
With the right plan, your holiday season could be surprisingly stress-free.