Black Friday and Cyber Monday are potentially great days to be able to shop and save money. However, these days can also be overwhelming and chaotic, forcing even the savviest shoppers to make quick decisions, impulse purchases and potentially overpay. Here are some steps to help get the deals you want, stay on budget and not lose your cool.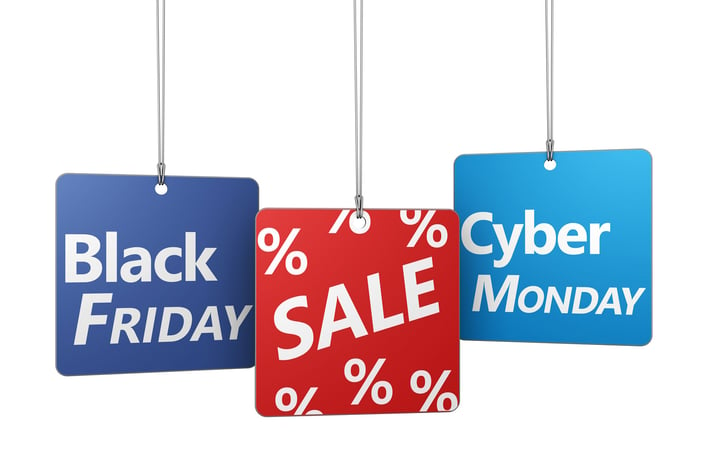 To help maximize your savings on these two shopping days, you're going to need a strategy. Here are 12 tips and tactics to help ensure you come out of Black Friday and Cyber Monday a winner.
Get Organized
Having a well-organized shopping list, including gift ideas and a budget for each recipient, can keep you on task on these busy shopping days. You can use the memo function on your phone, or you can use apps such as Evernote[1] or Giftster

[2]

, so that you'll always have your shopping list with you.
Shop Around Before You Buy


You may see that your local electronics store is advertising a deep discount on TVs but that doesn't mean that it's the best deal available. The retailer down the street could be offering an even better discount. But if you never shop around, you'll never know. Make sure you compare prices from different stores and online outlets. A great tip is to always compare any item you are interested in purchasing to the prices being offered from online retailers and discount brick-and-mortar outlets.




The types of deals you can get on Black Friday can differ from those on Cyber Monday. Because of this, you may get better deals in certain departments on each of the days, so do your homework.

Set a Budget


Make sure you look at your finances and set a budget for the maximum amount you can afford to spend during Black Friday and Cyber Monday. Don't just put everything on credit with the thought, you'll pay it off later. If you do not pay off your credit card each month the interest accrues and you might not save any money at all. Set a budget ahead of time and then stick to it.

Ask About Return Policies


During Black Friday and Cyber Monday, some stores have strict return policies for items purchased, especially door buster items. Stores might require a "restocking fee" for returned items purchased on Black Friday and Cyber Monday, which means you can end up losing money when you bring an item back. Some stores are "all sales final" and you cannot return those items. If you're not sure if an item is right, especially when it comes to clothes sizes, you might want to hold off on buying it. You don't want to get stuck with something you can't use, even if you did buy it at a discount. Some stores may offer store credit or an even exchange, which give you or the person returning the gift some flexibility. Make sure you do the proper research to find out what these policies are before you buy anything at the store.

Check for Price-Matching Policies


Another area where you will want to check out the store policies before you start shopping is what are the price-matching guarantees. Some stores might suspend their price matching policy during Black Friday and Cyber Monday, especially for the more popular items. Even if a store honors price-match guarantees, make sure you know what kind of evidence of a competitor's lower prices will have to be provided to receive the match.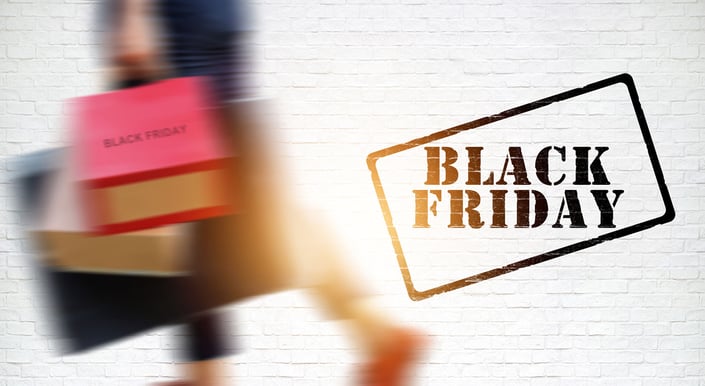 Bring your Phone


You were probably going to do this anyway. Your phone can be your best friend while out shopping. You can use it look up price-shopping websites, as well as store-specific apps where you can often find even greater savings. Many of the shopping apps will let you scan QR codes to help discover additional discounts or even compare prices. You will want to make sure your phone is 100% charged before leaving home. You may also want to carry a charger if you plan on shopping all day.
Don't Forget Shipping Fees


This is especially important when shopping online. You may find a discounted item you want only to realize the shipping costs are more than the item itself. This can typically be true of larger, heavier items. Make sure you look up shipping costs in advance. You may have your eyes on a 4K HDR TV and discover that it costs more to have it shipped than it does to pick up from the local store.
Prepare for Long Lines


If you're shopping in stores on Black Friday, you'll not be the only person shopping. Shopping on Black Friday is like a race, sometimes even a marathon. It starts at the front door, then a race through the aisles to get the items you want, then on to the finish line...the checkout. You can expect to experience long lines and impatient shoppers. Make sure you wear comfortable clothes, especially comfortable shoes as you may end up standing for many hours. You should also carry some snacks and water to keep your energy up.
Leave the Kids at Home if Possible


You may be used to shopping with your kids, but Black Friday can be a long shopping day they could slow you down and possibly create more stress on an already stressful shopping day. Shopping may take less time if you're going alone.
Save Receipts and Order Confirmations


Nowadays, many retailers have the capability to either print or email your receipts. You can do either if you keep a record of your purchases, especially if you purchased any high-ticket items. The reason being is you never know when you may need to do a return or exchange. It is recommended you keep all your receipts and online order confirmations in one folder named "receipts" or "Christmas gifts". This will ensure you're not surprised by any items on your credit card statement, plus provides a system to easier find later.
Consider Shopping Online


If you're not a shopaholic or the adventurous type, you might consider shopping online instead of trying to brave the shopping crowds. Today, stores offer many of the in-store bargains online as well. Typically, the same price-matching strategies apply. Sure, you might miss out on a few "only in-store" deals, but you'll still could get many great deals. If you prefer shopping online, make sure you don't forget about Cyber Monday.
Don't Shop at All on Black Friday or Cyber Monday!


Yes, you read that correctly. People are so concerned about "saving" money, that they forget they're still spending money and sometimes a lot of it. Remember, just because it's Black Friday and Cyber Monday doesn't mean you have to go shopping. It may not be a good idea for you to start the holiday season by spending money you don't have, racking up credit card bills that you'll be stressing about for months, maybe even years. Perhaps the best way to enjoy Black Friday and Cyber Monday might be focusing on spending time with your family. The benefit here is "saved" money by not spending it.



[1] Evernote and the Evernote marks are trademarks or registered marks of Evernote Corporation.
[2] Giftster is a registered trademark in the United States, Europe, Canada, Australia, New Zealand, and MyGiftster, "Give and get gifts that matter most", "The Lifetime Gift Registry" and "Get Gifts Right. Every Time" are trademarks of MyGiftster Corporation.