The holidays are a time for fun, big holiday meals, family get-togethers, and lots of gift-giving. When the holidays are over, though, you may find yourself to be a couple of pounds heavier and a couple of hundred dollars lighter in the bank account.

Don't worry. There are several ways that you can get yourself back in financial shape after the holidays.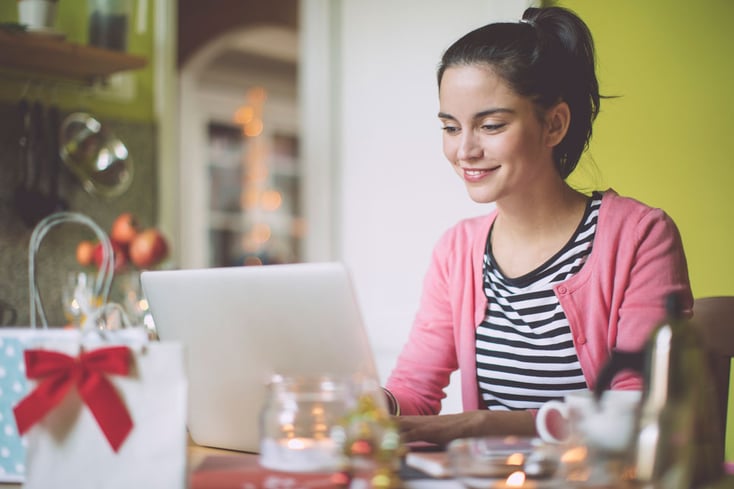 Here are 10 established steps that can help you get back on the right path.
Assess the damage


Yeah, it's not fun to look at all the debt you may have incurred and that dwindling bank account. However, it is a smart idea to fully assess your financial situation after the holidays.

It is recommended that you check all your checking and savings account balances to see how much cash you have on hand.

A great way to help you assess your finances is to use a free budgeting app. A simple search for free budgeting apps will present many options to choose from.

You may also want to check how many outstanding bills you have, including credit card bills and any other unpaid statements.



Figure out how much you need


Once you have assessed the damage, you should see how much money you will need in order to get out of debt. Doing so may help give you a plan to start getting your finances back on track. Compare your debts and your current savings to see how much needs to be paid off and when.

One of the best ways to make sure that you pay off your bills on time is to set up calendar alerts on your phone or computer. Doing this may help you avoid paying costly late fees on any of your bills.



Return or sell any unneeded gifts


You may have gotten many gifts for the holidays. If you do not feel that you will make use of a particular gift, try to return it for cash or exchange it for something that you need.

If you cannot return or exchange the gift, then consider selling the gift on eBay, Craigslist, or any other online marketplace.



Pay off any credit card debt


Since credit cards tend to have high-interest rates, it is a good idea to pay those off as quickly as possible. Be sure that you keep track of how much you owe on your cards and when they are due.

Many financial experts recommend that you try to pay off the credit cards with the highest interest rates first.

Once you have paid down or paid off your credit cards, it is a good idea not to spend more than 20% of the available limit on your credit cards. Doing this could not only help your credit score, but it could also prevent you from paying high interest rate charges on your card.



Don't forget to redeem any gift cards


Along with your gifts, you may have received some gift cards. Every year, millions of dollars of gift cards go unredeemed. Try to get all your gift cards redeemed. This could help you cut down on expenses during the first months of the year.



Take out a loan to meet any immediate needs


If you have any immediate money needs, it may be a good idea to take out a loan. Here are some circumstances in which it might make sense to take out a loan:

In order to pay off high interest rate credit cards with a lower interest rate loan

In order to make any payments that can incur a stiff fee for late payments
In order to take care of any bills of you may not be able to afford otherwise

Make a budget around your current situation


Since money may be tight during the first few months of the year, it will be a good idea to set a budget. Here are some smart ways that you can save money while budgeting:

Buy grocery items in bulk

Buy items on sale
Avoid unnecessary spending such as eating out, discretionary items, and clothing

Figure out where you overspent
You can turn your overspending into an excellent learning experience by figuring out where you overspent. It is a good idea to go over your credit card and bank statements to see where you may have spent the most amount of money. Here are some places where people tend to overspend:


Holiday parties
Gifts
Holiday vacations
Holiday decorations

Once you have figured out where you have overspent, have a plan to ensure that you don't overspend in that area in the future.

Supplement your income
If you find yourself short on cash, it may be a good idea to supplement your income. You can find several ways to supplement your income that could help you ease the strain of a tight budget. Here is a look at some of the ways that you could earn extra money on the side:

Offer your services online
Work a gig job such as driving for a ride share service or delivering takeout meals
Offering to work extra hours at your job (if you are an hourly employee)

Sell items you no longer need
In addition to selling any gifts that you don't need, there are probably items in your closet or garage that you haven't used in ages. Selling these items may help you fill the gap in your budget pretty fast.

You can sell any of these items in the following marketplaces:


eBay
Craigslist
Facebook Marketplace
Nextdoor
Garage sale
Thrift store
Pawn shop

Getting yourself back into financial shape after the holidays
It's crucial that you don't let the holidays cause long term damage to your wallet. Develop a plan to save up your finances, and you should be well on your way to a happier and healthier financial future.