If you have ever had a personal loan application denied by any traditional lending institution, it can leave you with limited options. There are many reasons a bank or traditional lender might deny a loan. Because banks have very stringent underwriting guidelines to determine who is credit worthy they may deny applicants who do not have the best credit histories.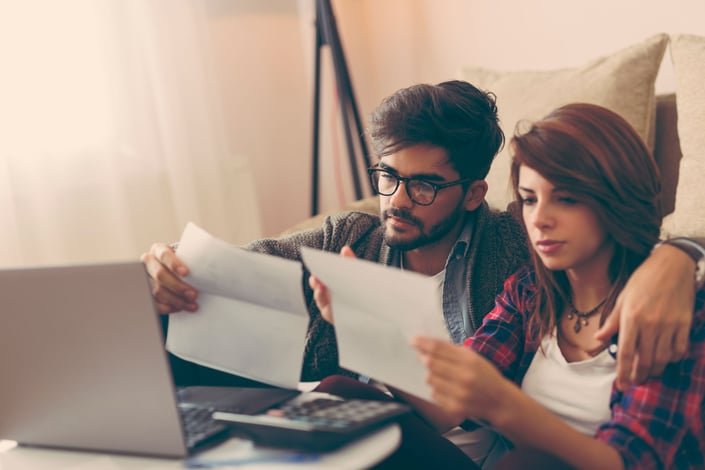 If you have ever had an application for a personal loan from a bank denied, you know that a lender is legally required to provide you the exact reason(s) a loan application was rejected. This is based upon the Equal Credit Opportunity Act (ECOA), that establishes that consumers have the right to know why their loan was denied. ECOA also states that the lender has thirty (30) days to inform, in writing, denied applicants the reason(s) for the denial.
Some of the most common reasons banks deny personal loan applications include:
Poor credit: This seems like common sense, but you'd be amazed how many people have no idea they have poor credit. Some people may avoid checking their credit, perhaps because some part of them knows they won't like what they see. However, you are entitled to a free credit report every year from each credit bureau, and it's a sound financial practice to take advantage of that. The first time you look, it may be worse or better than you thought, but seeing it right there in black ink may kick you into high gear to work towards bettering your credit.
No credit: While it's true you can get a credit card with little to no credit, as this is how many young adults begin their borrowing career; getting a loan maybe a different story. If you've never borrowed before, or haven't in a long time, you may have no credit score. That's because the credit bureaus have nothing to judge your credit habits by. Your best bet to fix this is to sign up for a credit card with your bank or start a credit building program, towards a credit score.
Bankruptcy: Equifax keeps a bankruptcy on your credit report for six years, while TransUnion keeps it there for up to seven years.[1] It's right there for any lender to see when they assess your ability to repay any loans they give you. If you've declared bankruptcy within the last seven years, chances are, that might be why you're being denied for a loan from a traditional lender. Bankruptcy may not preclude you from getting a personal loan from an alternative lender.
"it may make more sense to apply for a personal loan through an online alternative lender."
Multiple late payments: A derogatory mark on your credit report is just generally jargon for a late or missed payments. Late or missed payments may stay on your credit report for up to six years, which is why it is so important to make all your bill and credit payments on time. If you have multiple derogatory marks on your credit report, you're likely going to come up against some resistance when borrowing money from a traditional lender.
An Abundance of Debt: Personal loan applicants that find themselves burdened with an abundance of debt can find their loan applications denied by traditional lenders. The denial could be due to an applicant having taken on recent debt, like a mortgage, a car loan or even a loan from another lender. Recent and rapid changes to an applicant's overall debt profile may push the bounds of a banks underwriting guidelines. It is possible to try reapplying for a loan with the same lender a few months later. This time might help the applicant reduce other debt and establish trustworthiness to pay back debt. However, if you need the money quickly, an online personal loan might be a better option for the short-term.
Insufficient Income: An applicant for a personal loan has to prove income information in order to be approved. Any lender will need to ensure a loan applicant has the financial means necessary to repay the loan. Those applicants that do not meet the underwriting guidelines at a bank may be denied. It is also possible to be denied a loan from a bank due to a lack of income history. Self-employed applicants are typically asked to provide evidence documenting a steady flow of income. Self-employed applicants also may have to provide additional documentation to secure a loan at a traditional lender.
An Online Personal Loan May be the Solution
Once a denial has been issued for a personal loan application from a bank, the applicant may be wondering, "now where can I go to get a loan?" Instead of opening a home equity line of credit, or borrowing against your retirement accounts, it may make more sense to apply for a personal loan through an online alternative lender. Big Picture Loans offers online personal installment loans to those with bad credit.

_______________________________________________________________________________________________________
[1] The "tu" logo, TransUnion, and Transunion trademarks, service marks, and logos are registered trademarks of TransUnion, LLC. Equifax® is a registered trademark. All rights reserved. Any reference obtained from this blog to a specific product, process, or service does not constitute or imply an endorsement by Big Picture Loans of the product, process, or service, or its producer or provider.