If you are in the market for a quick loan, it is helpful to know whether or not you could be considered a 'high risk' borrower. Whether you require auto financing, a mortgage or a personal loan, all lenders look at risk before lending money.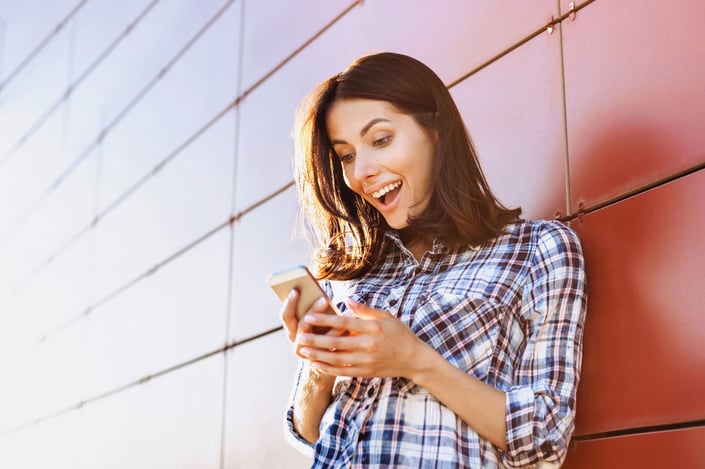 Your risk is determined by your financial history, taking into account factors such as your credit rating, income and employment history among others. It's helpful to know if a lender might consider you a high-risk borrower before you apply for an installment loan, as there are steps you can take to lower your risk right now.
Here is a brief overview of what can cause you to be considered a high-risk borrower, what it means for your loan application and how you can become a low-risk borrower.
Credit Rating
Your credit rating is reflected by a three-digit credit score and gives lenders a snapshot of your 'creditworthiness,' or how likely you are to pay back a loan. This is based on your past financial history with things like bill payments, debt-to-income ratio and the types of debt you carry.
Checking your credit score is a good idea before you start applying for loans; it will help you determine where to apply and give you a realistic idea of what response to expect. Each of the three major credit bureaus uses a different formula to come up with a score, but it generally breaks down in the following way: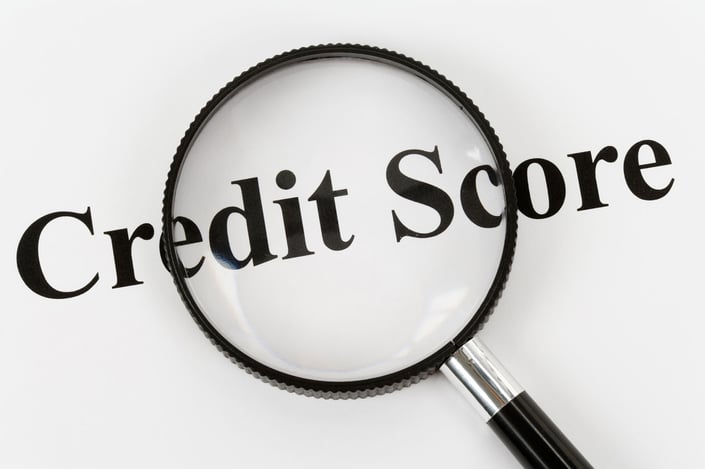 Your credit score will fall somewhere between 300 and 850, and gives lenders an idea of your financial history without going into the details of your credit report. Within that range, there are different categories, that go from excellent to bad.
Credit score ratings can vary by lender. Knowing your credit score in advance is helpful in choosing which lenders to apply to for an installment loan. This is the biggest risk factor when applying for a loan of any kind, so improving your credit score and keeping it in a good range is worth the time and effort (more on this later).
Employment History
Particularly if you are applying for a mortgage or vehicle loan, a lender could look at your recent job history as a risk factor. If you have an unusually sporadic history, work part-time or are self-employed, you might have to work a little harder to prove your creditworthiness. Get your evidence in order beforehand, including recent tax returns and bank statements. Being able to justify a unique employment history will go a long way to reducing your 'risk' as a borrower.
Financial Responsibilities
Being behind on crucial financial obligations will show up on a credit report and significantly increase your risk as a borrower. If you owe money for child support, taxes, student loans or other responsibilities, it is vital that you move to get those accounts up-to-date as soon as possible. If you can't pay what you owe in full, make sure to contact the creditor and get a payment plan in place. This will help you start establishing a payment history, thereby showing potential lenders that you are making moves in the right direction.
Improving Your Credit Score
The easiest way to reduce your risk as a borrower is to improve your credit rating. Here are some basic steps you can do today to bring your credit score up:
Pay off any outstanding bills or debt you may have.
Make sure you pay all your bills on time moving forward.
Try to never use more than 70% of your available credit. If you have a $1,000 line of credit, you never use more than $700 of it.
Ask credit bureaus to remove negative items from your report that no longer apply.
Obtain a 'secured' credit card. Pay the card regularly and on time and your credit score will reflect it quickly.
A higher credit rating means that lenders will see you as more 'creditworthy' and may be able to offer you their best terms on a loan.
Being considered 'high risk' is not a death sentence; it does not bar you from getting an installment loan. However, it will likely cost you more and can place limits on the amount of money you are eligible to borrow. Knowing your risk ahead of time can help you mitigate and even reduce it before applying to borrow money; it's all a part of creating responsible financial habits.
†FICO is a registered trademark of Fair Isaac Corporation
††VantageScore Solutions, LLC is an independently managed company that holds the intellectual property rights of VantageScore model. All rights reserved.