There are many different options for obtaining a loan in short order, from a traditional lender such as a bank to an online loan company. However, these days, you can do just about anything online—find a date, order food, watch movies. You can even get quick money when you need it.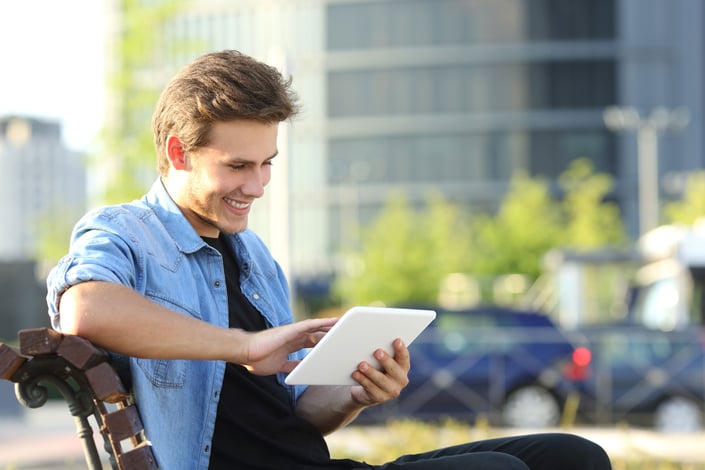 Sometimes, you need money quick. It could be for a variety of reasons. Some common reasons include the following:
Special events
Unexpected vehicle repair
Family emergencies
Snap vacations
Here is a list of reasons why an online personal loan might be the option for you when you need fast funds.
Quicker Money
Generally, personal loans from online lenders can be approved faster than one from a traditional lender, like a bank. There are a couple of reasons for this.
First, the application process itself is faster. Second, online applications are usually reviewed faster than paper ones. Eliminating the physical transfer of information from person-to-person speeds up the system considerably. This opens up the potential to have the money you need in your bank account within 24 hours of applying.
Fast Application
Traditional loan applications are long and complicated, requiring a lot of detailed information. Online lenders try their best to make applications quick and easy, needing only a few key details. These can include proof of income, address, age, and banking information.
With a few clicks, you can submit an application for a personal loan that will be reviewed within hours. When you factor in how quickly the money will get to you, as well as how flexible their eligibility criteria is, online personal loans could be your best bet for quick money.
Flexible Approval
At a traditional lender, your past has a direct influence on your present eligibility for loan approval. Previous bankruptcy, bounced checks, a poor credit score, or other credit issues you may have experienced in the past play a large role in determining whether a bank will loan you money. These strict guidelines can make it tough for you to get your loan application approved.
Some online personal loan providers adopt more flexible criteria for approval. Poor credit does not need to be a barrier to obtaining a loan quickly and easily.
Fewer Surprises
The best online lenders make their loans more attractive by eliminating many of the unpleasant features of traditional loans.
Sometimes traditional loan contracts have high fee penalties prepayments or early loan payoff Online installment loan lenders often do away with these factors, often encouraging prepayments and being upfront about all costs. This is a huge benefit for anybody looking for a personal loan, showing you exactly what is expected right from the beginning.
If you are shopping for a personal loan, consider an online lender. Do your research, ask questions, and find the perfect fit for your needs.