When you need money quickly for emergency auto repairs, medical expenses, home repairs, or any other unexpected costs, you may have a few options. If you happen to have poor credit those options may be a bit more limited. A few options to get the fast money you need is to take out a payday loan or to take out an online installment loan.
How can you determine which option is right for you and your financial situation?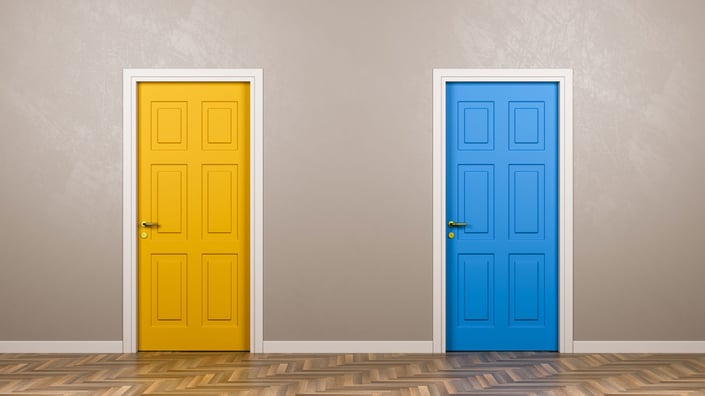 What's the Difference Between Online Installment Loans and Payday Loans?
Online installment loans and payday loans have some things in common. Both tend to be offered to borrowers with poor or bad credit scores that may keep them from getting a traditional form of credit, such as credit cards or personal bank loans. Both typically have high-interest rates and are not structured towards large sums of money. Usually, payday loans are for a few hundred dollars, whereas installment loans may range from a few hundred to a few thousand dollars.
Online Installment Loans
Online installment loans offer structured payments in smaller defined amounts over a specified period. Personal online installment loans are also referred to as short-term loans. A typical payback period is 3 to 24 months, for loans that generally range from $200 to $5000. Personal installment loans can have high-interest rates, especially if you have poor or bad credit. When applying for online installment loans, the applicant's credit score and amount of outstanding debt will be a factor when the lender determines the amount and interest rate of the loan.
Having the ability to repay an installment loan on a set schedule for a specified period allows the borrower to budget for the expense monthly. It's recommended to repay an installment loan as soon as possible to limit the amount of interest paid.
Typically, online installment loan lenders run credit checks on applicants and may review credit information from specialized credit bureaus before approving a loan.
Payday Loans
A payday loan is a fixed short-term loan that is normally for a small amount of money (typically less than $500). Generally, payday loans have to be paid back within one pay period, which is usually two or four weeks. Payday loan lenders can require the borrower to provide a postdated check that can be processed on the borrowers next payday (hence the name of the loan type). If there is not enough money in the bank account to cover the loan, then a borrower will not only have to pay additional fees to the lender in-order-to roll it over to the next pay day but could also incur overdraft fees from the bank. The fees could drastically increase the amount owed by the following pay period. Not paying back a payday loan on time could result into a bottomless debt that can compound a borrower's overwhelming financial situation.
Final Thoughts
Whichever option you decide, be sure the lender is reputable, understand your repayment obligations and pay the loan back as quickly as your budget allows. Generally, payday loans and installment loans are not intended to be used as a long term financial solution.